Faculty Profiles
---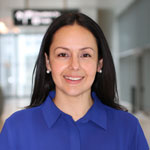 Linda Jimenez-Lopez
Linda is the Director of the Florida Center for Public Management and is responsible for overall management of the Center, including marketing, staffing, scheduling, and contract management. She has been teaching CPM since 2015 and has been a full-time faculty member since 2018.­ Prior to joining FCPM, Linda was the Learning & Development Manager for Tampa International Airport and spent eight years at the Florida Department of Transportation, eventually becoming ­the Training and Development Coordinator for FDOT District 7 (Tampa).­ She has also worked as a Probation Officer for the Department of Juvenile Justice and a ­Youth Prevention Counselor for DACCO, serving the needs of migrant and low income families in the rural Tampa Bay area.­ She has an extensive background in developing and facilitating training programs for public sector leaders and organizations.
Linda has­ Bachelor's degrees in Criminology and Interpersonal Communications and a Master's in Adult Education (with a concentration in Human Resource Development) from the University of South Florida. She is a proud 2014 graduate of the CPM program.­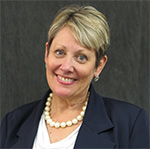 Lynn Chisholm
Lynn Chisholm joined the FCPM faculty in May 2021, after serving as a CPM Adjunct. Previously, she was the Director of the Office of Internships and Career Readiness at the University of South Florida. She led a team that developed internship opportunities for USF's 47,000 students, directed the Engaged Student Employment program, taught internship and co-op classes, and administered the system-wide Career Readiness Badging Program.­ Prior to coming to USF, Lynn served as the Internship Coordinator for Polk State College, where she developed its Internship Program, streamlined the Prior Learning Assessment program, and created the Legoland Co-op program.­ She also spent 12 years working for the City of Lakeland in Organization and Workforce Development, and led the City's CPM Alumni Leadership Forum for 6 years.­
She has a Bachelor's degree from UCF and a Master's from Boston University. She has two children, both of whom graduated from USF in 2019. She graduated from the CPM program in 2009.
Dan Vicker, Ph.D.
Dan Vicker is a long-time faculty member at FCPM and has been teaching CPM classes for many years. He is also the Student Liaison for the CPM Program. He was a Florida Sterling Council Examiner from 1999 to 2008, and currently delivers the opening Preview Session at the annual Sterling Conference. ­He also serves as a trainer, facilitator, and consultant in teambuilding, interpersonal communication, intercultural/interracial communication, leadership, organizational development, and other management issues.
Dan received a Ph.D in organizational communication and a Master's in public administration from FSU; a Master's in business administration from UWF; and a B.S. from UWF in systems science with an emphasis in management and accounting.­ He has also completed the organizational development/leadership certificate program at UWF.
Adjunct Instructors
---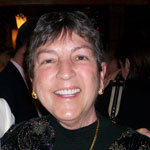 Tippy Amick Ph.D.
Tippy Amick is an Adjunct Instructor for FCPM. She has worked in the field of training and staff development for the State of Florida for over 20 years. She has been an adjunct faculty member at Florida State University for many years, first teaching counseling courses and later facilitating adult learners in leadership and management courses. She obtained her Ph.D. in Human Services and Studies at FSU in 1990. She now works as a consultant for several state agencies, and manages a sole-proprietor business that provides workshops and human performance improvement services to a variety of customers in the public and private sectors. She is also a proud graduate of the CPM program.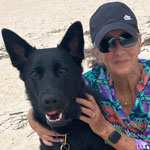 Shawn Baldwin
Shawn Baldwin retired as the Director of the Florida Center for Public Management in December 2009, a position she held for five years. She continues to serve as an Adjunct Instructor for FCPM.
Shawn received her Master's in Educational Psychology from Florida State University and holds a Bachelor's degree from Barry University in Human Resource Management. She is also a CPM graduate. Prior to joining FCPM, she was a program director for the Center for Prevention and Early Intervention Policy at Florida State University. She also worked for the Florida Department of Corrections as Senior Personnel Manager, Chief of Personnel, and Service Center Director. She has a wealth of experience working in the public sector and has developed contacts with most agency personnel and training directors.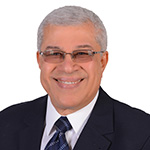 Alaa A. El-Halwagy
Alaa A. El-Halwagy is an Adjunct Instructor for the CPM program. He also serves as a consultant, executive coach, and subject matter advisor in Organizational Development & Culture, and an organizational facilitator for several national and international organizations. He is an HRD practitioner and the author of the "Making a Difference" Human Resource Intervention Model, which focuses on strategies and practical methodologies to move individuals and organizations to reach their full potential. He is the Principal of Innovative Group T&D, Inc. in Pompano Beach, Florida.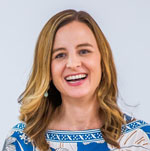 Erin Gillespie
Erin Gillespie is an Adjunct Instructor for the CPM Program and the Director of Public Sector for the Florida-based technology firm Coastal Cloud. She leads client support projects for state and local governments across the Southeast. Erin was previously a disaster recovery and economic development consultant, and has almost two decades of experience in communications and public relations, crisis management and government affairs. She has served as the Deputy Chief of Staff for the Florida Department of Economic Opportunity, and held senior leadership roles at the Florida Department of Agriculture and Consumer Services and the Florida Department of Children and Families. ­A former newspaper reporter, Erin earned her Bachelor's and Master's degrees from Auburn University. She graduated from CPM in 2011.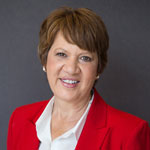 Lorna Kibbey
Lorna Kibbey is an Adjunct Instructor for FCPM. She served as a leader and manager for more than 24 years for the Florida Department of Children and Families. In addition to her work with CPM, Lorna designs and delivers management and leadership seminars and services to public and private organizations, focusing on leadership, motivation, and communication. Lorna is a motivational speaker and has spoken at a variety of conferences and meetings. Lorna earned her Master's in Business Administration from USF and her Master's in Communication Arts from the University of Cincinnati. She is a CPM graduate, a National Chapter Advisor for the American Society of Training & Development, and an active member of the National Speaker's Bureau.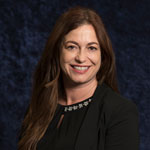 Michelle Miller
Michelle Miller is an Adjunct Instructor for the CPM program.­ She received her Bachelor's Degree in Criminal Justice from Florida Atlantic University and holds a Master's Degree in Criminal Justice from Florida International University.­ She is a Certified Public Manager and possesses a Six Sigma Green Belt Certification.­ Ms. Miller has also served as a Florida Sterling Examiner.
Michelle currently serves as the manager of Martin County's Health and Human Services Department and is the owner and president of The Drago Group, which provides leadership training and consulting services. ­­She has been in management for over nine years, and has extensive management, supervisory, and training experience.­ She has done presentations at the Florida Sterling Conference, at John Carroll High School, and has facilitated a three-month leadership academy for young leaders in Port St Lucie.­ She graduated from the CPM program in 2012, and has been promoting the concepts of the program ever since.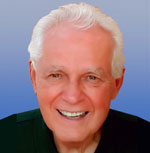 James McMichael, Ph.D.
Jim McMichael is an Adjunct Instructor with the Florida Center for Public Management, where he is involved in consulting and delivery of CPM courses. Jim brings extensive management experience from both the public and private sector, which he readily shares with his classes. In the public sector, he served as a state agency head under three governors and was named one of Wisconsin's outstanding state employees. He also served as an adviser to four national administrations. In the private sector, he owned his own business for over 25 years and was President and CEO of the investment subs of one of the nation's largest and oldest insurance based financial firms. His Ph.D. in Political Science and has experience managing campaigns for Governor, Congress and Mayor and in understanding public policy making, uses of power and strategic thinking. His publications include two books, award winning "The Spiritual Style of Management: Who is Running This Show Anyway?" and co-authored "Spirituality in the Workplace" as well as numerous articles for a variety of journals.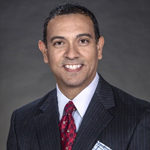 Richard Miranda
Richard Miranda, Adjunct Instructor for FCPM, has been in leadership positions for over 30 years, leading teams as small as three people to as many as 600. He began his career in the U.S. Army Special Operations Command, where he taught professional development courses (including leadership and management) in the U.S. and abroad. For 18 years, he served on the management team of the Division of Plant Industry of the Florida Department of Agriculture and Consumer Services. In July 2018, he became the State Plant Heath Director for the USDA Animal and Plant Health Inspection Service. In that role, he directs all aspects of Florida's plant protection operations, including import/export regulatory operations, pest detection and exclusion, eradication, and more.­
Richard holds two degrees from the University of Florida: a Bachelor's in Agricultural Education and Communication (with a concentration in Leadership Development) and a Master's in Management. Richard received his CPM in 2008 and has been a passionate advocate of the program ever since.­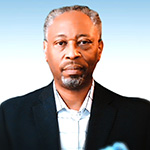 Dewey Riou
Dewey Riou is an Adjunct Instructor for FCPM.­ He is a retired police lieutenant with ­over 26 years at the Tallahassee Police Department, where ­he worked in investigations, public information, narcotics, D.A.R.E., PAL, emergency management and patrol administration. He spent 10 years as a hostage negotiator, and has over ­25 years' experience as an instructor and trainer in crisis intervention, defensive tactics, emergency management, Rape Aggression Defense (RAD), TAC, and the Drug Education for Youth (DEFY) programs.
Dewey received his Bachelor's and Master's degrees from Barry University, which gave him their Distinguished Alumni Award in 2006. ­Dewey graduated from CPM in 2002.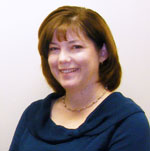 Amy Topol
Amy Topol is an Adjunct Instructor for FCPM. She served in government positions for over 25 years, including as a caseworker, grant coordinator, and an executive leader.  Amy served as a director and assistant director with the Florida Department of Agriculture and Consumer Services (FDACS). Prior to working at FDACS, she worked for the U.S. House of Representatives.
Amy received her bachelor's degree in Criminal Justice from the University of Central Florida and a Juris Doctorate from Barry School of Law. She is a CPM graduate and a member of the Florida Bar Association.­­ She also serves as a volunteer board member for Bay/Flag Credit Union.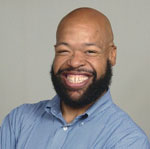 Leonard Wood
Leonard Wood is an Adjunct Instructor for FCPM and has extensive training experience.­ He has worked for the Florida Department of Agriculture and Consumer Services as a Lead Business Process Consultant.­ During his career, Leonard has served as a Park Ranger, Wildland Firefighter, Disaster Recovery Team Lead, Investigator, Consumer Mediator, and Quality Manager.­ In 2015, Leonard was named Florida Sterling Council Rookie Examiner of the Year for his work on a Sterling review team.­ When not serving the State of Florida, Leonard works as a private training consultant, has written and published four books of poetry, is a proud community mentor, and serves as a volunteer with the Wakulla County Animal Shelter, Keep Wakulla County Beautiful, Adopt-A-Road, and Wakulla County Public Library programs. ­He is a 2015 graduate of the CPM program.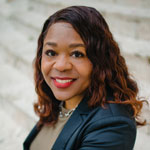 Chiquita Camacho
Chiquita Camacho is an adjunct Instructor for FCPM. She is an experienced educator and criminal justice professional with the Orange County Corrections Department, and currently serves at that rank of Captain. She oversees the daily operations of the Booking and Release Center, Support Operations Division. Chiquita began her career as a certified corrections officer, following promotions to management, including, Corporal, Internal Affairs Supervisor, Lieutenant, and notably developed and managed the department's first Security Intelligence and Narcotics Canine Unit. Chiquita currently serves as the Gender Equity Chairperson in her department, focusing on workforce improvement for women in law enforcement and ensuring opportunities for incarcerated women in the justice system. 
Chiquita is a high liability instructor at Valencia College Criminal Justice Institute in Orlando.  She has lead instruction in Defensive Tactics, Basic Life Saving and advanced criminal justice leadership courses. Chiquita earned her Bachelor of Arts in Interdisciplinary Studies and a Master of Arts in Public Administration with a concentration in Management from Troy University. She is a Certified Public Manager and earned her designation as a Certified Jail Manager from the American Jail Association.